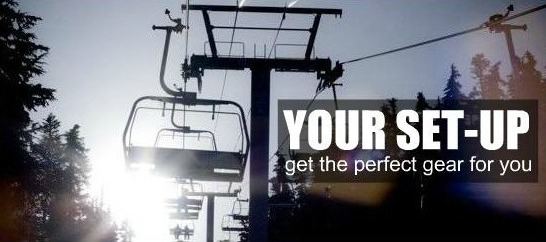 How to buy a snowboard set-up that's right for you

You have decided to research how to buy a snowboard set-up. That's great, you'll soon have a new toy to play with. First though, there is some work to do!

Knowing how to buy new kit is easier said than done. There is so much around now that without some help it can be almost difficult to choose. This page will walk you through how to buy your setup and where you can buy your new gear when you have decided what you want..
Choosing your gear made as easy as...

Get some background knowledge
If you want some simple background information on all the different types of boards, boots, and bindings that you can get your hands on now days take a look at our snowboarding equipment guide. It will help you understand all you need to know before you buy your new gear.

1: Which order should you buy your gear
If you are starting with a clean slate and are buying a complete set of snowboarding gear then the order in which I would buy a set-up would be:
1: Boots
2: Bindings
3: Board
your boots are your most important purchase and therefore a new set-up should be built around them. Comfort should always come first. The size and type of bindings that you buy will depend on the boots you have. Following on from this but to a lesser extent, the board you buy will also be affected by your boots and bindings (large boots and bindings may require a wide board).

2: Buying your boots- GET THEM FIRST IF YOU CAN!
I know, you probably want to buy a nice new board but if you are to get one piece of kit you should go for boots first every time. It is a very important decision and should not be rushed into. The boots you choose are more important than any other part of your set-up...Always comfort first!!!
For comprehensive information head over to the boots section of the equipment guide and find out everything you need to make sure you get yourslef the right pair of boots. Once you have read this guide you will know exactly what boots you need for your experience and riding style. You will also know how to get boots that are the right fit for your feet.
Remember!! Boots are different to every other piece of kit. If you are going to buy them online it is probably best to try them on somewhere first to make sure they are comfortable and will be right for you.
This seasons latest boots
If you can't wait to visit your local shop and want to take a look at what boots are available this season check out the pages below. You will find a selection of this seasons gems for both men and women...
Buying snowboard boots for men

Choosing a womens snowboard boot

3: Buying your new bindings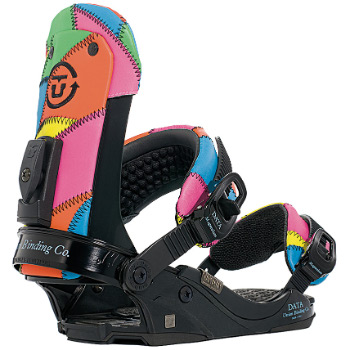 Like buying boots, buying your bindings needs to be carefully thought about. Although not nearly as complicated, there are still factors such as flex, weight and adjustment method that all need to be considered. A good understanding of the different types of modern bindings will help you make the right decision.
Again, If you haven't yet done so, familiarise yourself with everything you need to know in the bindings section of the snowboarding equipment guide. Here you will find about how different bindings are built and how this can massively affect how they perform. Once you have read the info on bindings you will know what type you want for your favourite kind of riding.
This seasons latest bindings
This years latest bindings can be found through the links below. Take a look around... Get the right bindings and you will see a great improvement the next time you strap in. You won't believe how much more responsive your board feels.
Buying snowboard bindings for men


4: Buying your new snowboard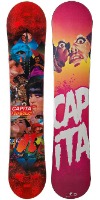 Finally it's time to get your new board. Head to the snowboarding equipment guide for a quick brush up on the different types of snowboards around and then come back to find out which board you should buy.
Deciding how to buy a snowboard and what type of snowboard you buy will largely depend on what type of riding you plan to do the most and what level experience you have.
Know what type of board you need
If you don't know this before you head to the shop it can be easy to end up with a board that isn't quite right for you. Make sure this doesn't happen by getting it dialled in your head what type of snowboard you need. The easy to follow chart below will make sure you end up with your perfect stick!
What size snowboard do you need?
Now you know what type of snowboard you need for your riding style and experience, you now need to find out what length of snowboard will suit your height and weight.
This is an important factor. Whether a midget, a giant or somewhere in the middle, the easy to use chart below will leave you in no doubt as to what size your new snowboard needs to be so it is perfect for you.
snowboard sizing - get the right size board for you!

4: Almost done...Choose your new board
Nearly there...You now know how to buy a snowboard. You know what type of board you want and what size you need. All that is left to do now is choose your new toy.
This is the fun part, you now know how to buy a snowboard. You can now look around and choose a board on which one looks best and has the best graphics.
It's like being a kid in a sweet shop...Below you will find a great selection of all the latest boards in each board type category...Enjoy!!
All the latest boards...
Get in touch
You now know how to buy a snowboard set-up. Hopefully you have got your eye on some nice new toys. If you have any questions about how to buy a snowboard set-up and want to know more then please drop us an email through the Contact us page.