Snowboard maintenance
Why is it important to learn snowboard maintenance? Snowboarding kit is expensive and it can take time to save up to get yourself a new set-up. When you have it you will want to look after it. You are going to want to put it together correctly and also make sure that it lasts you for as many boarding trips as possible.
General maintenance articles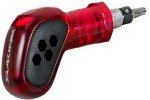 A cheap and simple set of tools but you can't afford not to have them when out riding. Find out why and what is available here.
Your snowboard waxing questions answered
After getting a lot of questions about snowboard waxing we jumped in the car and headed to our local servicing company to bring you the answers. Find out all about snowboard waxing.
A simple guide to the snowboard base: Extruded vs Sintered explained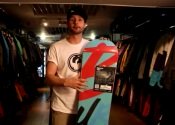 An article simply explaining what you need to know about the snowboard base and what the differences are between extruded and sintered bases.
Flexibility whilst riding
Knowing how to put your set-up together and adjust it on the mountain will give you more flexibility and confidence to experiment with different stances, tweaking your set-up until you find the most comfortable riding position for you. When you're completely comfortable with your stance you will see your snowboarding improve pretty quickly.
Longer snowboard lifespan
Some easy to learn basic maintenance will extend the life of your board. Having a set-up you are familiar with will help you improve so for this reason it is worth looking after your kit well. Not to mention the cash you will save from not having to buy another board every couple of years.
get reading
These articles will help you with what you need to know and what tools you need to carry out good snowboard maintenance. Setting your board up right and looking after it correctly is important so take a look!
Get in touch
We hope the maintenance guide has given you the knowledge you need to set-up and look after your snowboard equipment. If you have any questions about snowboarding maintenance and want to know more then please drop us an email through the



Contact us page.