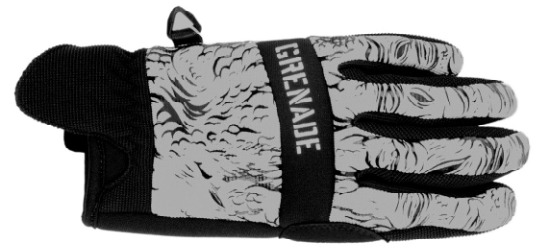 Snowboarding gloves
Snowboarding gloves are a must when out riding. If you have sat on a chair lift in -30 wind chill with your hands under your bum to keep them warm you will appreciate why they are so important. Cold hands really can ruin your day so invest in a good warm pair of gloves.
Not only will they keep your hands warm they will protect them when carrying your board or when you fall in icy conditions.
"Cold hands really can ruin your day so invest in a good warm pair of gloves"
As technology evolves new designs and features are being found on gloves all the time. When you visit an online snowboarding shop or visit a local store you will be faced with a wall full of gloves of all shapes and sizes.
Fear not! this guide is here to help you work out what gloves are best for you and your preferred riding style. Read it through and you will know what to buy the next time you are looking for some new gloves.
decide what type of gloves you need
Basically there are 3 types of snowboarding gloves you can choose from. The standard fingured glove, the mitten and the pipe or freestyle glove. Each type has their pro's and cons and will suit different conditions. Take alook at the descriptions below to see which type are best suited for you.
Standard gloves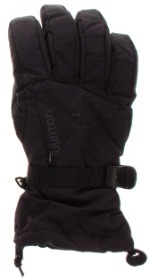 Standard gloves are what most people wear when riding. With individual fingures they are better for fidling with your gear or tightening up your bindings if you need to. With more surface area on each fingure they can be a bit colder than other gloves so it is important to get a well insulated pair.
Mitts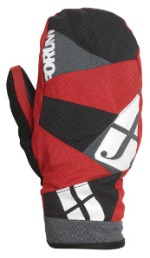 Mitts are the type of gloves that keep all four of your fingers together in one warm pocket. They are great for keeping hands from getting cold but they can be annoying if you need to get in your pocket or do anything that requires the use of your fingers. If warmth is your number one consideration and you don't mind taking your gloves of to pick your nose then mitts are for you. Another down side is that you will look like an angry old man waving his fist if you try and flip anyone the bird whilst wearing them.
Pipe gloves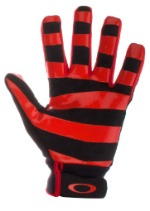 Pipe gloves are made of thinner material and are therfore not as warm as the other choices. They are great for spring riding but shouldn't be your glove of choice if you are heading to Alaska for a heli trip. New riders should probably go for one of the other two types of gloves as pipe gloves are not that water proof and will get wet if you are learning to ride.
Materials
Generally the more expensive the glove the warmer and more water proof it will be. If you really want luxury gloves then spend top money and get yourself a pair of top of the range leather snowboarding gloves.
Inners
inners can be the bain of your life when out riding. It's annoying to pull your hand from your glove only for it to turn inside out with the inner flapping about in the wind. You can literally spend hours trying to poke it back in and get to be something resembling comfortable. When buying gloves make sure the inner is high quality and well attached to the outer layer of the glove. This is only normally a problem on cheaper snowboarding gloves.
Considerations
A couple more things to keep in mind when buying new gloves are:
Do you want extra features? Some gloves come with extra technology included in the design. From gloves that you can control your ipod from or gloves that have in built wrist guards in them. I had a pair of gloves once that had an iPod remote control on the back of the hand. Although this was a great feature they were not the warmest of gloves. Lesson is that if you go for some tech gloves just make sure they get the basics right too.
Top glove tips
So there you go, all you need to know about snowboarding gloves. We hope this glove guide was useful for you. If you are looking for new gloves then take a look at our article on the best online snowboard shops or link to some of this seasons best gloves from the slider below.