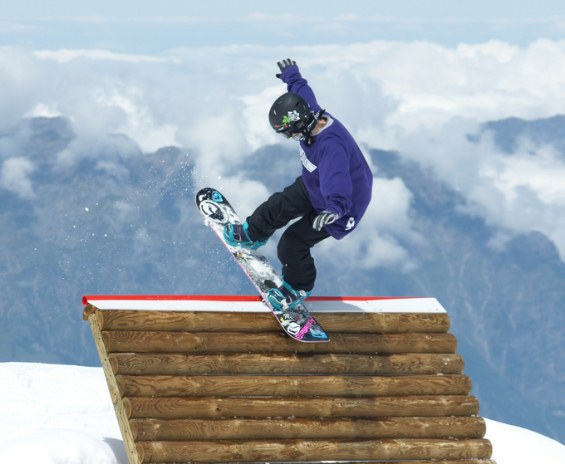 Snowboard camps: Maverix Snow Camp
Maverix are a UK based company that run snowboard camps. We sent the guys at Maverix some questions to find out more about them. Here's what they had to say.
What are your contact details?
Web: www.maverix.org
Facebook: Maverix Snow Camp
Email: info@maverix.org
Where do you run your snowboard camps?
Les Deux Alpes in the Summer, Mayrhofen in the Winter, UK all year round.
When do your camps run?
3 weeks in the Summer - June and July. 3 week in the winter - January and March. UK all year round.
What level of rider do you cater for?
Anybody who is recreational standard for our UK sessions. For the Summer and winter sessions we ask that riders be able to link turns on green pistes, control their speed and stop safely. We provide more details on course prerequisites for those who are really keen to attend on our site. We also offer discounts on UK courses for attendees looking to get more out of their holiday.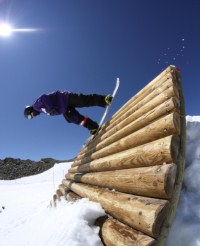 What do your camps cost?
Summer £499 for accommodation, lift pass and 5 days coaching. Winter £649 for accommodation, lift pass and 5 days coaching TBC
What does a lift pass cost?
Included in the package.
What Maverix do - Summer Camp Teaser
What would I learn on your camp?
Every courses is shaped around each rider. Most of our clients are keen to develop either freestyle or off-piste riding, so we shape each week aroundthose elements depending on the terrain, weather and the time of year of the course. Its more freestyle in the summer and more off-piste in the winter.
What is the camp capacity?
Summer - 8 per group. Winter - 7 per group. Most weeks are limited to one group, depending on demand.
Do I need my own gear?
In the UK equipment hire is free at each snow centre. For our European courses we provide extensive kit lists that help riders pack all they need for their course. We do not provide equipment for our European courses.
Blow your own trumpet - why would you reccommend your camp?
We were the first to offer regular independent freestyle courses in the UK and it's been great to take our UK clients away to European resorts, broaden their horizons and share our love of the mountains with them.
What's the best thing about working for a snowboard camp company?
There's nothing quite like running your own company doing something you love. The freedom to be creative and truly influence how you live your life is very liberating, but it does come at a price. You end up working very hard every day to maintain and improve your business.