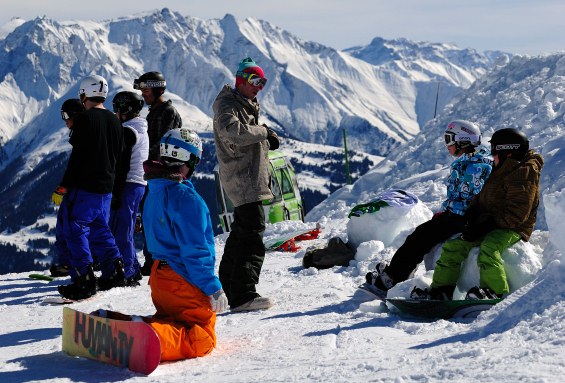 Snowboard camps: Grounded Freestyle Coaching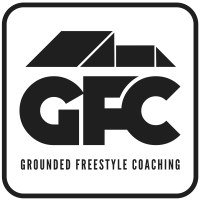 One of the best snowboard camps around. Grounded Freestyle Coaching is a company started by Dave Seeley. He's a coach with years of experience who is dedicated to taking his "campers" freestyle riding to the next level whilst making sure they do it with style. We sent him a few questions to ask him what his courses are all about.
What are your contact details?
Web: www.grounded-coaching.co.uk
Facebook: Grounded Freestyle Coaching
Email: dave@grounded-agency.co.uk
Where do you run your camps?
We run a selection of camps in different places. We have day courses at the indoor slopes of Hemel and Castleford in the UK, week long freestyle camps in Laax Switzerland, summer camps in Les 2Alpes, France and custom camps (where a group of friends can hire a coach to come on their trip).
When do your camps run?
Day courses are run all year, Laax freestyle camps are run whilst the Brits is on in March but due to popularity we will be running two weeks in Laax next year. Summer camps are held in July and custom camps can be done anytime.
What GFC do - Navy Freestyle Team, Tignes 2012
What level of rider do you cater for?
The day courses are open to all abilities. The Laax course is for intermediate and above freestyle riders as the features and terrain we ride in Laax are more advanced. Summer camps are open to all abilities.
What accommodation do you offer?
Obviously no accommodation needed for day courses. In Laax we stay in a self catered apartment to keep costs down. If you would like more luxury, Hotels can be arranged to suit. For the summer camp there will be a variety of options available from self catered apartments to inclusive accommodation.
What do your snowboard camps cost?
Day courses: £110 for six hours riding including pass. Laax Freestyle course: £340 Accommodation and lift pass £360 coaching. Summer camp: TBC
What does a lift pass cost?
Lift passes will be included in pricing
What would I learn on your camp?
The courses will cover all elements of freestyle depending features available, riding technique and freeriding, should the conditions permit. The main focus is to ensure everyone on the camp has a good understanding of basic freestyle techniques to give them the platform to develop their freestyle. So you would learn everything from flat land tricks, straight airs, spins, flips, halfpipe, rails and making sure everything is done with style.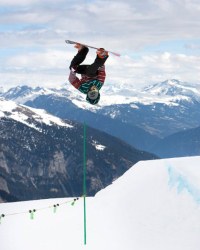 What is the camp capacity?
Day course: max attendees 12 with 3 coaches. Laax course: 4 attendees and one coach. Summer camp: 10 attendees and 2 coaches.
Do I need my own gear?
For the day courses you do not need your own gear, it can be borrowed from where the course is run. For the winter freestyle camps and summer camps your own gear is required but if you did not have something, contact us and I'm sure we can help.
Blow your own trumpet - why would you reccommend your camp?
GFC courses are personally designed to take each course attendee to their next level. The courses aim to push riders towards fulfilling their potential whilst always maintaining an emphasis on having fun! The courses are best suited to riders who are really interested in progressing. With a high coach to pupil ratio everyone is treated as an individual and given the time and help to maximise their progression. The coaching includes the use of video analysis, mental rehearsal techniques, goal setting and bio mechanics to give each camper the platform to develop their snowboarding.
What's the best thing about working for a snowboard camp company?
The best things about working as a snowboard coach are: getting to snowboard with lots of different people as a job and seeing people progress as snowboarders and the fun that brings!